Employee Payroll Management
Featured Functionality
Employee Login
Time Management
Leave Applications Management
Salary Management
Recruitment Management
Employee Holiday Tracker
HRM Script
"PHP HRM SCRIPT" brings a lot of benefits to companies of different sizes and sectors using php hrm script to manage their employee's effectively and efficiently. The major benefit for a PHP HRM Script client is the control they get over the PHP hrm Script when compared to other PHP  scripts. For many hrm script business, workers are their most important asset in hrm script and are what allows them to differentiate themselves from the competition yet HRM script remains one of the most overlooked business functions.
The objective behind developing "PHP HRM Script" is to maintain hrm script employee, hrm script employee leave details and attendence details of the hrm script employee within an organization. Every organisation has many hr employees, who are responsible for all the activities in that organisation .These hr employees can manage different aspects of the organizational management issues, such as manufacturing, production, marketing etc. In "PHP HRM Script" system the employee can view the available Leaves and apply it. All employees information and attendance details will be stored in the centralised database managed by php hrm software or php hrm script.
HRM Script is simple to understand and can be used by anyone who is not even familiar with simple HRM system. PHP HRM Script is user friendly and just asks the user to follow step by step operations by giving him few options. PHP HRM Script is fast and can perform many operations of a hrm company.
HRM executives rely on internal or external hrm IT professionals to develop and maintain an integrated Human Resources Management Software or hrm script. In consequence of the high capital investment necessary to buy or proprietary php hrm Software, these internally developed HRM Software were limited to companies that possessed a large amount of capital.
HRM Script - Featured Functionality
Below are the list of HRM Script Featured Functionality :
php payroll which provides 100% automated, on time and accurate payroll management and you can manage it easily.
HR Analysis is major part of any organization, in hrm script you can easily do analysis.
Hiring and keep track of employee is main goal of any HR Software, From HRM Script You can easily do it.
What is PHP HRM Script?
A "PHP HRM Script" is a software build on php which is a combination of many human resources or hrm script functions, which includes benefits of hrm script administration, hrm script payroll, hrm script recruitments, hrm script individual training and performance hrm scriptanalysis and hrm script review under a single unit.
A PHP HRM Script is HR software which is a combination of a number of hrm systems and processes for convenient hr management script of employees and hrm data of a business. "PHP HRM Script" is used in offices and businesses for a number of necessary functions which includes recruitment of hrm employees, hrm data management of employees, hrm administration, hrm managing payrolls, and hrm tracking attendance of the hrm employees. The programming of data processing systems evolved into standardised routines and packages of Enterprise Resource Planning (ERP) software. These ERP systems have originated "PHP HRMS Script" or software that collects information from different applications and stores it into one universal database. The link between the financial and human resource modules through one database is the most important distinction to the individually and proprietarily developed predecessors. This is what makes this PHP HRMS Script or PHP HRMS Script software application both rigid and flexible.
"PHP HRM Script" is a means of acquiring, storing, analysing and distributing information to various stakeholders or PHP HRM Script. HRIS improves traditional processes and also ensures enhancement of strategic decision making. The technological advancement has influenced even HR. Early systems were typically focused on a single task, such as improving the hrm payroll processor tracking employees' work hours. "PHP HRM Script" systems focus on each and every aspect associated with Human Resources departments, which include tracking, organisational hierarchy management, and simplified financial transactions of all types. HR technology systems evolved to work efficiently.
Goal Alignment hrm script Drives Efficiency and Productivity:
All of your hrm employees have to manage individual goal/target which they must achieve or improve their performance on php hrm script goals annually to receive incentives, hrm script performance bonuses and perks both financial and non-financial. PHP hrm script provides a platform for communication between employees and their managers to relate individual goals with the company's goals. PHP hrm script also ensures easy evaluation of to the process of tracking performance on these goals.
HRM software Employee Assessments Made Easier:
Human resources or hrm script have been there for motivating and retaining high-performing employees as well as dealing with hrm individuals who are no longer delivering results through measures such as coaching or development programs of hrm scripts.
PHP Human resource script or hrm script has a centralised database that contains employee information other than the employee's HRM script hire date and salary information. It includes an employee directory which consists of a database containing all employee information visible company-wide. This helps to increase communication and collaboration.
Analytics provide real-time data for strategic hrm script decisions:
Some HRM software systems are strong enough to be used as your main HRM data system which includes data easily feeding into other HRM software systems. HRM software or hrm script eliminates time-consuming data duplication and reduces the chances of human error in the data entry process. Within one hrm script network, we now have pre-configured as well as customizable hrm script reports and auditing capabilities. This hrm script data can be used to interpret php hrm software and analyse hrm script trends throughout your company which can be used to generate reports enabling executives, managers, and frontline employees from the script to run what-if scenarios and use strong data analysis to make more informed decisions about staffing and development opportunities.
A human resources software solution or hrm script is a php script or software that combines your business hr software applications and creates a unified arsenal of people performance and business alignment tools to achieve success. "PHP hrm script" is used to create a network within your organisation to bring out the greatest financial returns with your collaboration and efforts.
HRM Script News
Bhanu Pandey
Online HRM Software has turn into an imperative resource in around every corporate environment. Open Source HRM Software is an Accelerate and simplify recruitment processes or providing remote access & employee self service and some workplaces still manage key functions of human resources using sloppy. HRM Software help HR staff take care of an company and organization's most valuable resource people. Open Source HRM Software is a combination of systems and processes that are not necessary for a small business [...]
Bhanu Pandey
Online HRM Software for small and medium-sized businesses. Managing a company's human resources also gets more and more information technology through HR software. HRM Software can no longer successfully manage people-related data and leveraging their tasks such as the recruitment, training. HRM System is maintaining employee records and company records. HRM Software helps organisations with its predictive analytics capabilities to identify and hire talent that are best suited for the role and reduces paperwork or saves time. HRM System will [...]
Bhanu Pandey
PHP HRM Software is the practice of recruiting, hiring, deploying and automated human resource (HR) processes. HRM Software is a form of Human Resources Software that combines a number of systems and processes that connect Human Resource Management, HRM Systems are expensive or rigid, Online HRM software is designed to automate HR business processes, transactions, payroll, and compliance. Human Resources Management Software may help to revolutionize a workplace, save time, cut costs, and manage your staff better. HRM System is [...]
Partner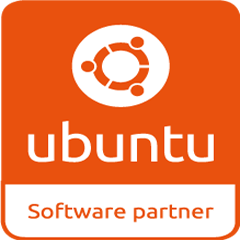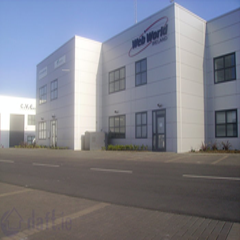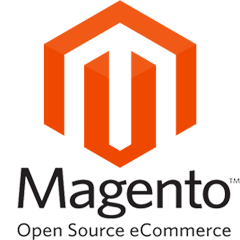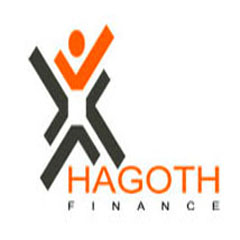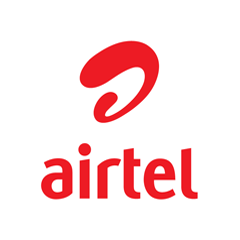 I am very impressed by "HRM Script" and attention to details shown by the development team through out the script.It has been satisfying to us as our expectations. Thanks."
 I am very happy with the "HRM Script" provided by phpuncle. The flexiblae and very understandable of the script towards my current requirement is astonishing.So I would like to congratulate phpuncle team."